The Latech Company is a manufacturer of exterior flooring from composite materials. This is a new and an innovative material produced through a special technology, composed of wood and plastic.
Thanks to the combination of different materials solid flooring is produced with exceptional lifecycle, to satisfy the customers.
Wood composite plates are present on the market for only a few years, but thanks to their superior quality, they are used more and more for terraces, balcony, pools, pontoons, etc.
Wood composite is a material of the future which has the aspect and quality of the rare classic essences which give a viable alternative to the massive deforestation that affects the environment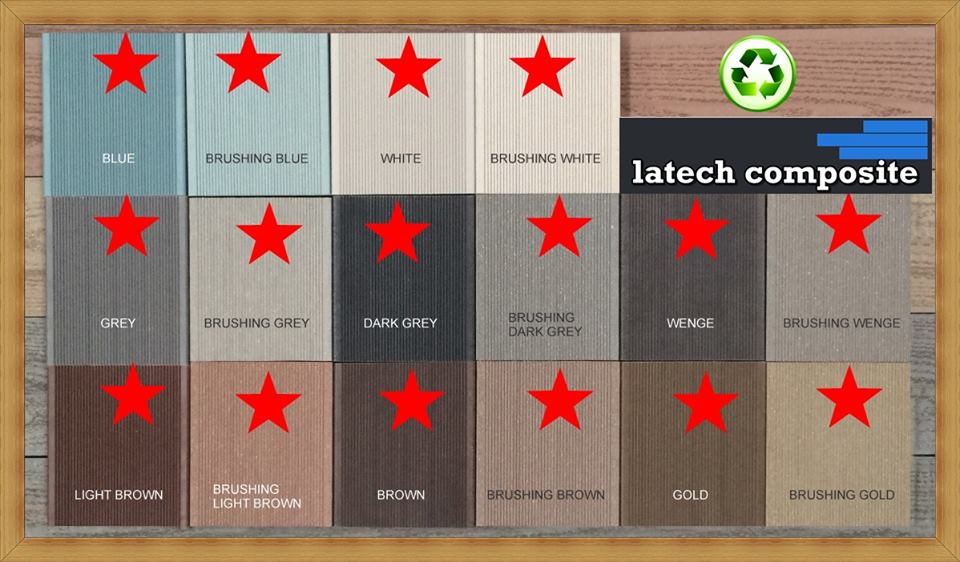 The plasticized wood floors for terraces from Latech Composite present a variety of advantages, enumerated below:
Avoid of splits, cracks and the existence of knags
Compact surface without checks, which offer safety against wounds
The design of the floors ensures protection against slipping, thus ideal to be mounted in free or wet spaces
Safe playgrounds for children, offering safety and trust
Reduced maintenance and cleaning time, compared to classic wood floors
Resistant against weather, insects, fungi and also fireproof
100% recyclable ecologic and have a high grade of durability
Our company produces floors in different colours and all the necessary mounting accessories
For more information and the best offer for your needs, don't hesitate to contact us!